The Federation Council of Russia votes for the recognition of pseudo-republics "DPR", "LPR"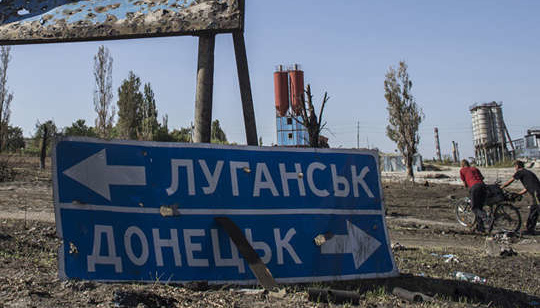 The upper house of the Russian parliament, the Federation Council, has unanimously ratified treaties of friendship and mutual assistance, including military assistance, with the pseudo-republics of "DPR" and "LPR ".
These agreements provide for joint border protection with Russia and the possibility of using military bases and military infrastructure. The conditions and procedure for exercising such a right will be determined in each case by separate agreements, reports Interfax.
At the same time, one of the articles states that the parties respect the "territorial integrity and inviolability of the existing borders" of the Russian Federation and the so-called "republics" of certain areas of the Donetsk and Luhansk regions . The state border of the "republics" will be protected by "the joint efforts of the parties".
According to the explanatory notes, the adopted treaties create a legal basis for the presence of Russian military formations on the territory of the puppet "republics". In addition, the treaties stipulate the obligation of the parties to help each other if the other party "become the object of attack".
The treaties also specify the legal and economic aspects of the relationship.
The agreement was presented to the upper house of the Russian parliament by Deputy Foreign Minister Andrei Rudenko. Earlier in a briefing, he told reporters that Russia recognizes "republics" in certain areas of the Donetsk and Luhansk regions within the limits within which their "leadership" exercises its powers and jurisdiction.
Previously, on February 22, the treaties had been ratified by the State Duma, the lower house of the Russian parliament.
As reported, on February 21, the President of the Russian Federation signed decrees to "recognize" two self-proclaimed entities in the temporarily occupied territories of the Donetsk and Luhansk regions of Ukraine.
At the same time, Putin accused Kyiv of aggravating the situation in certain areas of Donetsk and Luhansk regions, ending his speech with a threat against Ukraine, which would act aggressively in Donbass.
oh